UPCATET 2021 great registration date extended till April 30
Posted by
S. Vishnu Sharma
on April 18, 2021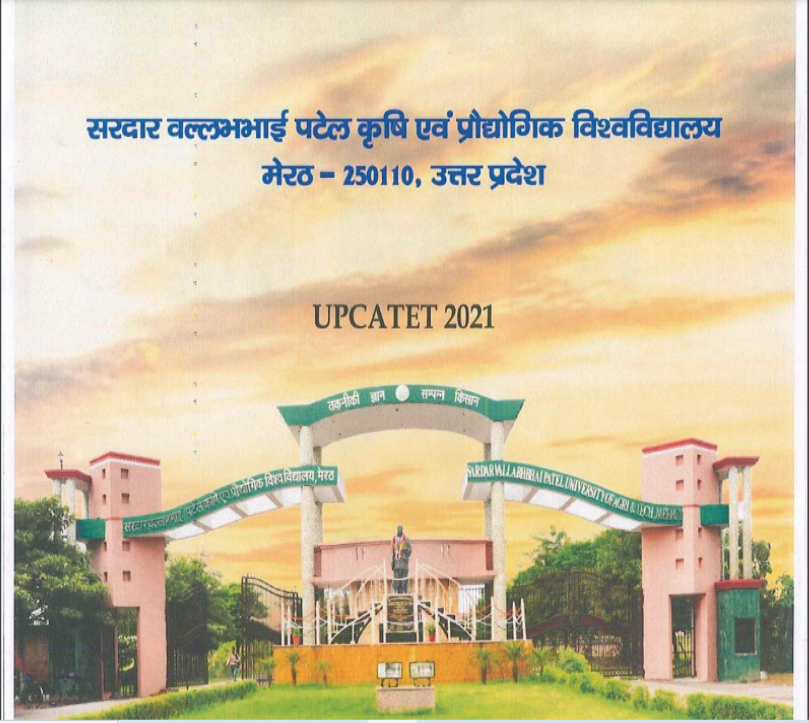 UPCATET 2021 registration date has been extended to Apil 30 to enable more people to apply for the test.
The last date to pay the fees with regards to UPCATET 2021 is extended to 1 May from its earlier 16 April.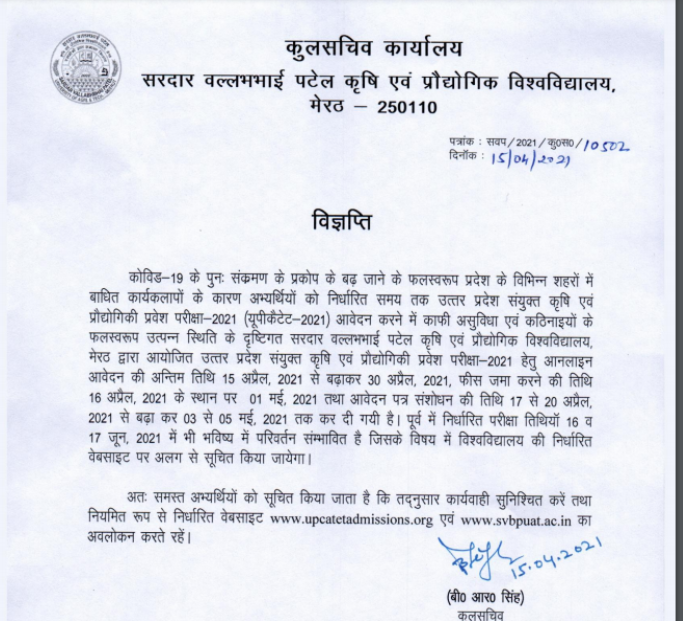 About UPCATET 2021 
UPCATET 2021 is expanded into Uttar Pradesh Combined Agriculture and Technology Entrance Test 2021.
The test is conducted by Sardar Vallabhbhai Patel University of Agriculture and Technology (SVPUPAT) and applicants who pass this exam would get admitted into undergraduate, postgraduate and doctorate courses related to agriculture in state agriculture universities across Uttar Pradesh.
Courses offered
Candidates who pass UPCATET 2021 can get admission into courses like BTech in Agriculture Engineering, BSc in Fisheries, BSc in Home Science, BSc in Agriculture and BSc in Forestry.
Among the postgraduate courses offered to candidates who pass UPCATET-2021 are MSc in Home Science, MSc in Horticulture and MSc in Agriculture.
Eligibility
Undergraduate
Applicants for undergraduate courses through UPCATET 2021 must have passed plus-two from a recognised educational institution.
The subjects in plus-two or intermediate must be physics, chemistry, biology and maths.
Applicants must be preferably from pure sciences background – subjects in plus-two must preferably be biology (botany and zoology), chemistry and physics.
The pass percentage in the qualifying exam for General category students must be 50.
The same for students from SC/ST categories is 45 to 47.5 percent.
Postgraduate
Candidates targeting postgraduate course admission through UPCATET 2021 must have passed bachelors degree in the respective discipline in which they wish to pursue postgraduation.
The pass percentage in the qualifying exam must be about 50 to 55 for general category applicants.
The same for candidates of SC/ST categories is about 40 to 45 percentage.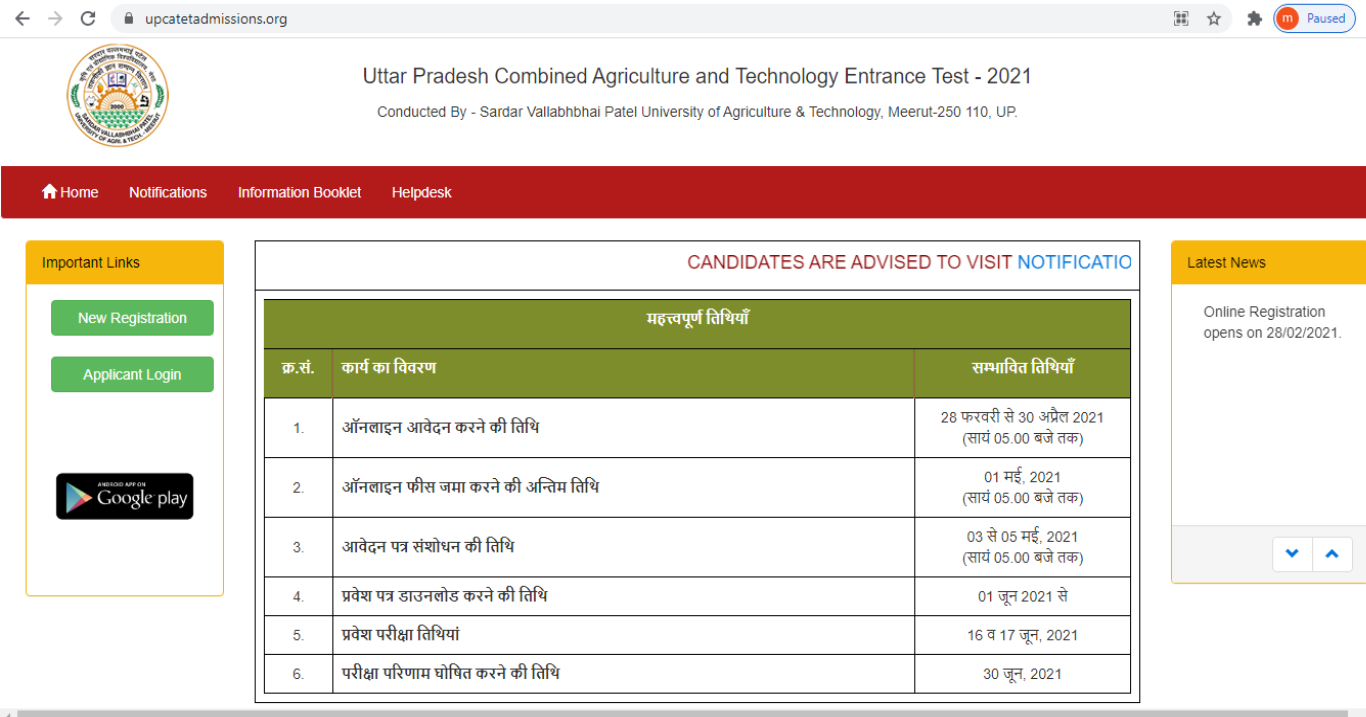 Important dates
The registration for UPCATET was made open on 28 February. The last date to submit application is 30 April.
Registration fee can be paid till 1 May. The application forms submitted will be open for correction from 3 to 5 May.
UPCATET 2021 exam will be conducted on 6 and 17 June and results will be released on 30 June.
Read More – Most toughest exams in India
How to apply
Applicants have to apply for UPCATET 2021 through online.
The official website for the exam is 'https://upcatetadmissions.org/'
Post download of the webpage, applicants have to click the button 'New Registration' and begin registration to obtain username and password.
'New Registration' is located on the left side of the official website right below the banner of UPCATET 2021.
Also read 'JEE Mains 2021 April exam postponement and other latest education related news'
Candidates can come the the same website 'https://upcatetadmissions.org/' after obtaining username and password and click 'Applicant Login' and enter their username and password and login to commence applying for the exam.
Applicants have to provide the required information, upload certificates and pay the fees and submit the application.
Registration fee
The registration fee for UPCATET 2021 is Rs 1250 for General and OBC category candidates.
The same for SC/ST category applicants is Rs 1050.
Documents to be uploaded
Documents to be uploaded while filling the application form for UPCATET 2021 are:
# 10th class marksheet
# 12th class marksheet (for undergraduate course applicants)
# qualifying bachelors degree exam marksheets (for postgraduate course applicants)
# photograph of the applicant
# scanned image of the candidate's signature
# category certificate (if applicable) in case applicants wish to claim privileges like reservation
Exam pattern
The exam duration is of three hours and questions to be answered are in multiple choice format.
UPCATET 2021 exam is for 600 marks totally and the question paper is available in english and hindi medium.
Syllabus
Undergraduate
The questions for candidates seeking undergraduate admission will have to answer questions related to physics, chemistry, biology, maths, agriculture and home science in UPCATET 2021 exam.
The lessons in the above mentioned subjects are taught at the plus-two levels in various educational institutions.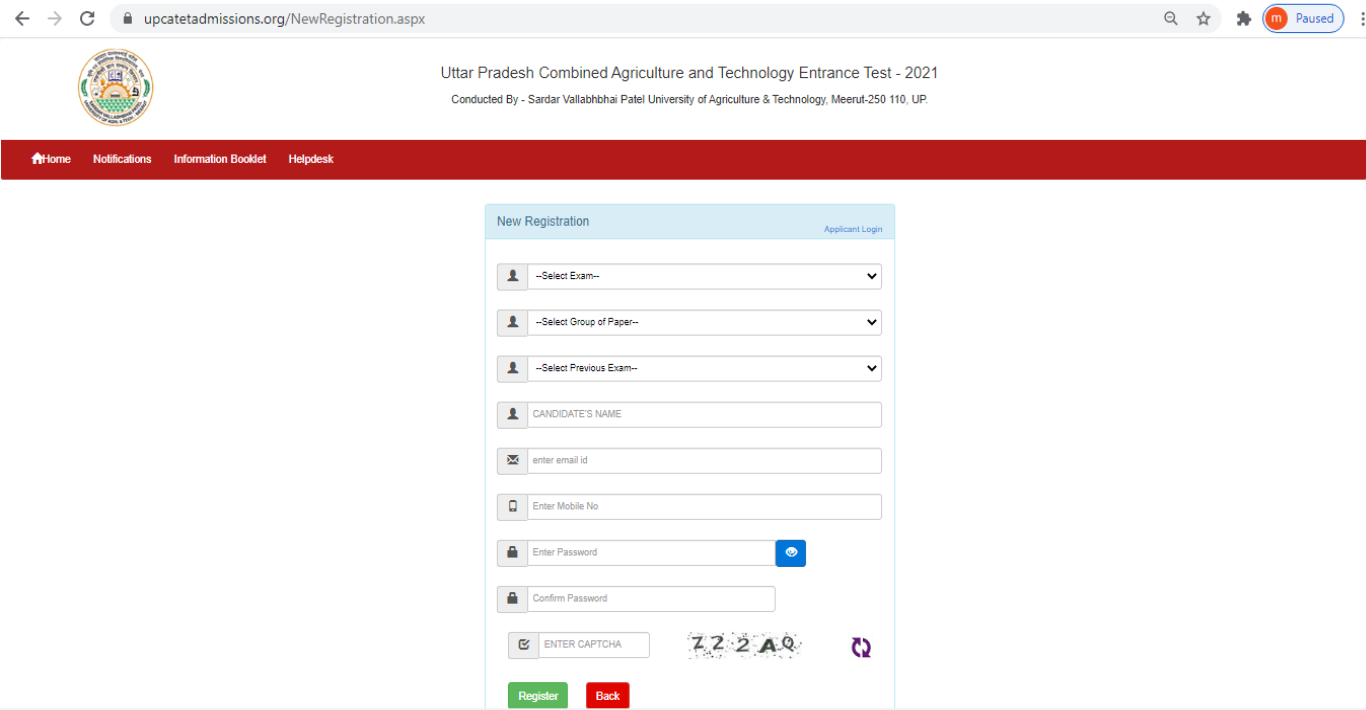 Postgraduate
Students applying for postgraduate courses through UPCATET 2021 have to study lessons related to Agriculture Physics, Agriculture Chemistry, Agriculture Zoology, Animal Husbandry, Horticulture.
The lessons related to above subjects are usually taught at bachelor's level in the colleges and universities.
Contact
The information booklet regarding UPCATET 2021 is available at 'https://upcatetadmissions.org/Images/UPCATET2021/UPCATET_2021_Information_Brochure_SVPUAT.pdf'
The non-technical helpline number is +91-7230043388 and technical helpline number is 7230043399.
Applicants can contact the above numbers during office working hours on all working days.
The email is '[email protected]'
The office of UPCATET 2021 can be approached at 'Sardar Vallabhbhai Patel University of Agriculture and Technology, Meerut-250110'